4-star hotel for a relaxing holiday in Varenna
The 4 Star Hotel Villa Cipressi is the perfect choice for anyone who's wanting to spend a relaxing holiday in Varenna on Lake Como.
The hotel provides every possible comfort together with excellent services to ensure that our guests can enjoy a wonderfully relaxing break, perfect for those who want to recharge their batteries and also ideal for guests who want to cleanse their bodies of the toxins that have accumulated over time.
This is easily achieved thanks to the wide range of services on offer, including our unique Spa Suite. This is an oasis of modern relaxation where soft colours, carefully chosen lighting and soothing sounds are combined to guarantee maximum relaxation.
The Spa Suite is a real must at the 4 star Hotel Villa Cipressi for those who are hoping to enjoy a truly relaxing holiday in Varenna. This unique feature provides a wellness programme that's reserved for the exclusive use of two people for an hour.
Inside the Suite there is: a Finnish sauna, a Turkish bath, invigorating showers and a relaxation area.
This blissful state of relaxation can continue with a stroll around the large botanical gardens that surround the hotel. This is undoubtedly one of the most beautiful gardens in Italy with ancient stairways, terraces and meticulous horticultural designs that open up an entire world of biodiversity with hundreds of different species of plants and shrubs from all over Italy and abroad.
The interiors of the hotel, particularly the guest bedrooms and suites at the 4 star Hotel Villa Cipressi have been designed to help our guests to spend a truly relaxing holiday with us in Varenna. This is easily achieved thanks to the wide range of unique features and comforts on offer.
All the accommodation directly overlooks Lake Como and every room is equipped with air conditioning and central heating, a satellite TV., a safe, a minibar, an espresso machine and kettle, a telephone and a private bathroom with a bathtub or shower, slippers, bathrobes , a hairdryer and complimentary toiletries.
Relax and pamper yourself with a wonderful gastronomic experience in either the Lake View Restaurant or the Victoria Grill which overlooks Varenna's main square. Both of these in-house venues delight in serving guests the best local specialities, a range of international dishes and delicious desserts. There is also an extensive wine list.
The hotel's three bars are always happy to welcome you with an excellent cocktail as you sit and relax in one of the elegant interiors or in the beautiful outdoor setting.
Choose a 4 star hotel for your relaxing holiday in Varenna on Lake Como. Book at the Villa Cipressi.
Our best proposal
Special Offers
Prepaid Rate - Not Refundable
Book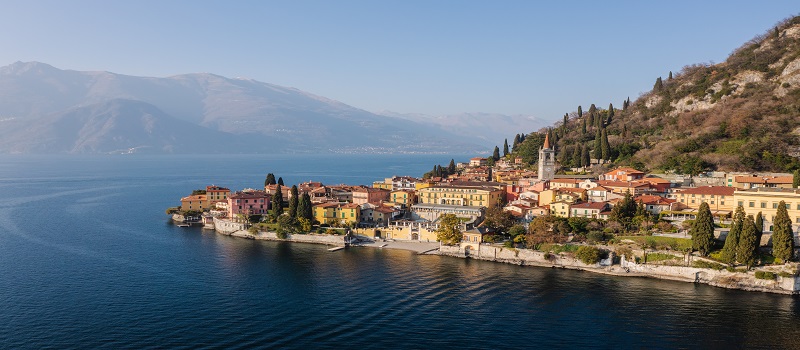 Resalable Rate - Prepaid, Non-Refundable
Please be advised that within 24h you will receive an email from our partner Takyon with instructions on how to view your reservation on the Travel Exchange Platform and how to put it on sale until 11:59 pm on the day prior to check-in
Book
discover all offers